Advanced Whitening started over 15 years ago with one simple goal: to make teeth whitening easy, affordable and effective so that everyone can have the confidence that comes with a dazzling smile.
We now know that smile confidence isn't just about having sparkling white teeth, but managing overall oral health is paramount.
That's why we've made it our mission to develop a range of easy-to-use, affordable and effective oral care products that have our customers not just looking great, but feeling great as well.
How can I whiten my teeth safely from the comfort of home?
Our journey started by trying to solve this simple problem – how to create an effective and safe teeth whitening process that doesn't cost a small fortune and waste hours in the dentist chair.
We spent years perfecting the ultimate at-home teeth whitening formula, and brush applicator, that has grown us a loyal following of thousands of happy repeat customers.
And, because we're all about looking after your teeth, we've also developed an incredible Charcoal Whitening Toothpaste and remineralising Enamel Booster which uses the perfect formulation of fluoride and calcium to keep your teeth strong.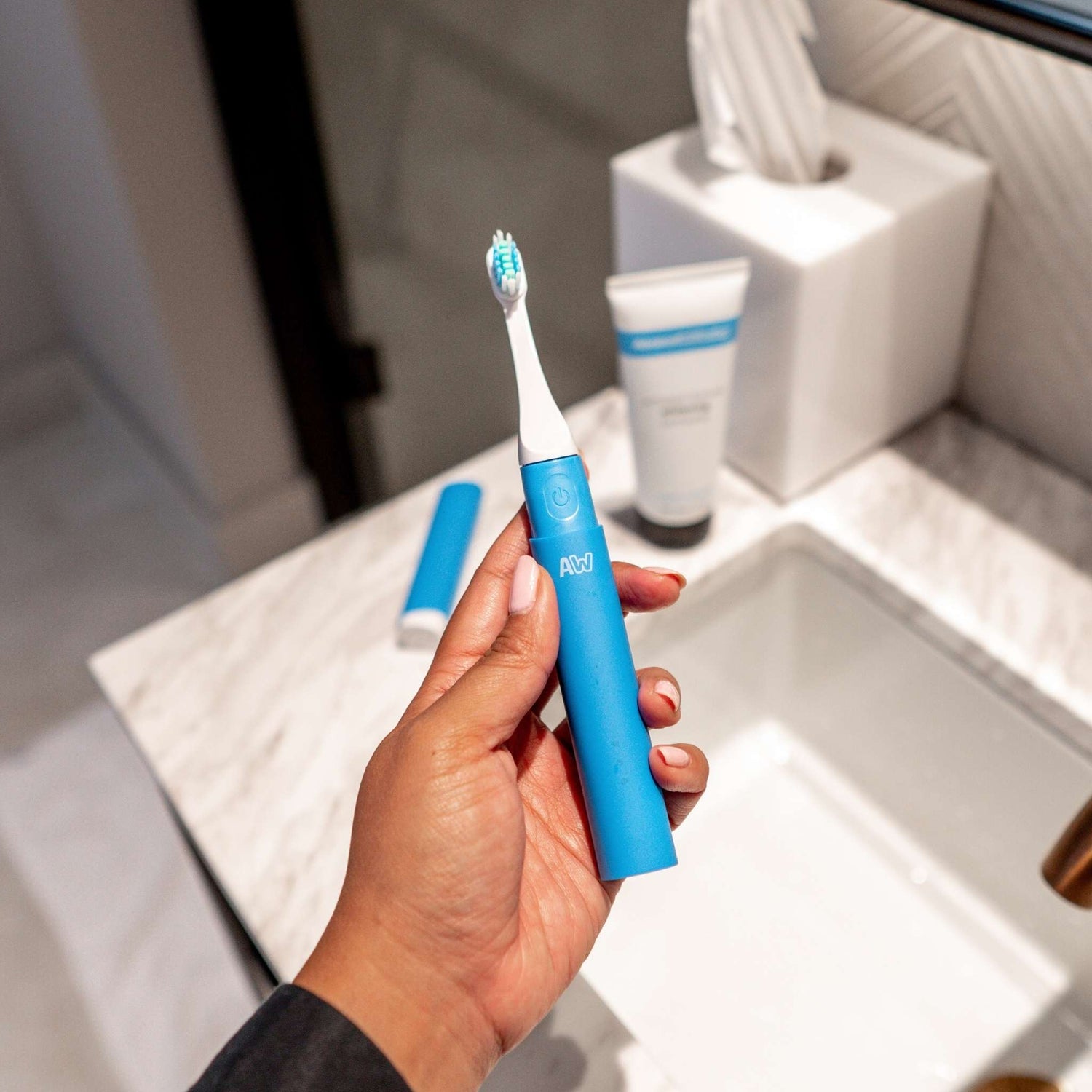 Why are sonic toothbrushes so expensive?
We asked ourselves exactly the same question. After 10 years of selling our Advanced Teeth Whitening Kit we realised that confidence doesn't just come from having a dazzling white smile, but a clean fresh mouth is mission critical.

Looking around supermarket aisles, it was hard to find a beautifully designed, sleek and easy-to-use sonic toothbrush that didn't cost a bomb.
So, we developed a Battery-Powered Sonic Toothbrush and Rechargable Sonic Toothbrush that has our customers feeling their best with a next-level, dental-chair clean.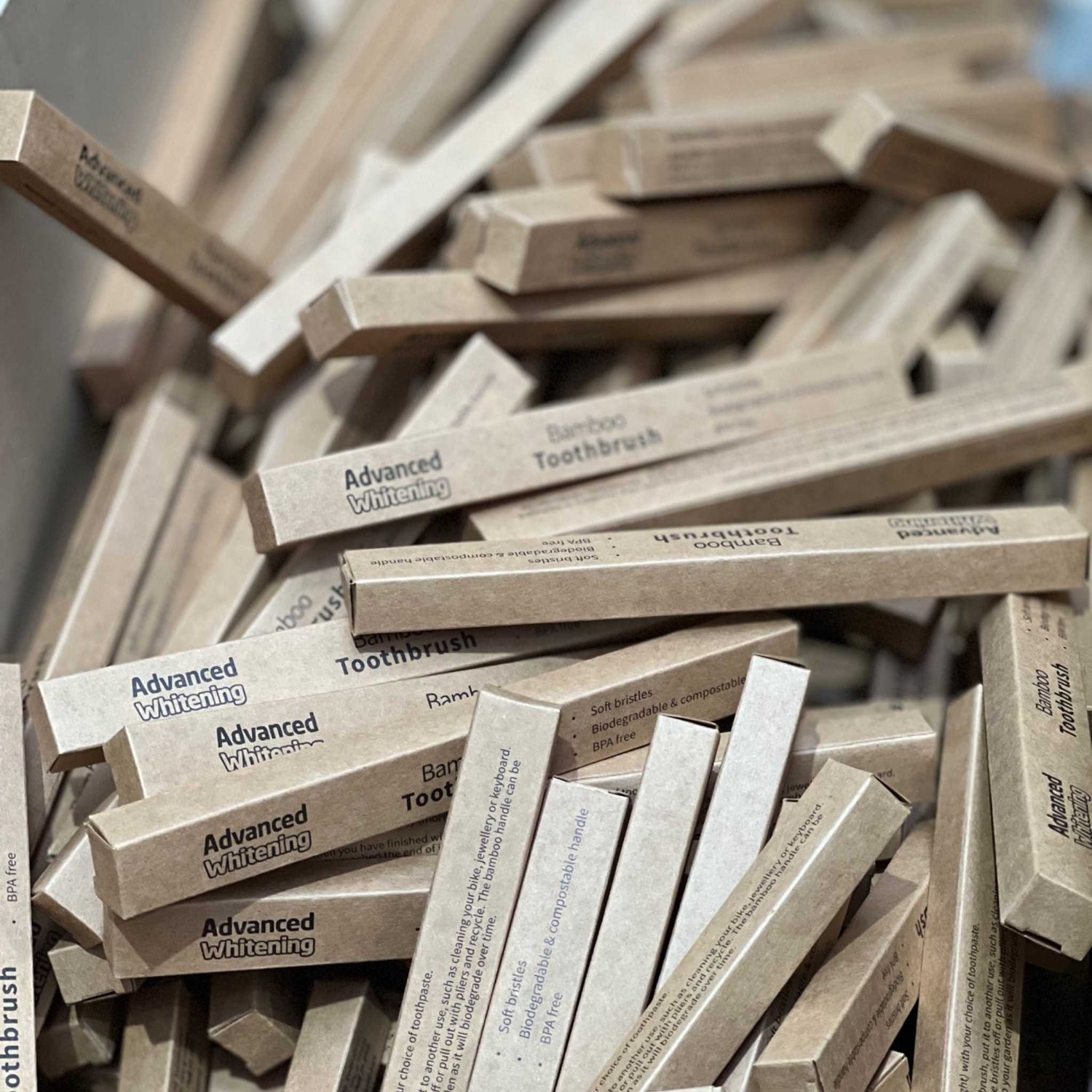 Why isn't oral care available for everyone?
We agree. 1 in 3 Australian's are living in hygiene poverty, which is why we've partnered with Pinchapoo to donate toothbrushes to Aussies in need. You can read more about this partnership here.
What's coming next?
We are just getting started. We're constantly listening to customers and developing new start-of-the-art products that are effective, affordable and safe to use.
As an Australian-owned and run small business, we are deeply committed to developing oral care products that you can trust to give you the best, most confident smile of your life.
Need a bit more convincing?
Our teeth whitening products actually work

You'll see instant results, from the very first application, and your teeth can get up to 12 shades whiter after continued use. Our Advanced Teeth Whitening Kit contains the strongest active ingredient allowed under Australian regulations, so if you want real results, this is the way to go.
We're proudly Australian

We're an Australian owned and operated company from Melbourne and have been whitening teeth for over 15 years.
Just ask our fans
Tailored for your teeth

Our Advanced Kit is perfect if you want the fastest, most powerful results without pain or sensitivity. If your teeth are extra sensitive (or if you just want to spoil your teeth), we recommend adding our popular Enamel Booster Pen, which replenishes key minerals to the teeth and alleviates tooth sensitivity.
Super-fast, free delivery*

White teeth - no waiting! Orders are dispatched from our warehouse within 24 hours of purchase. No shipping charges for all orders over $60 in AU & NZ, because we're great like that.
Easy 30 days returns

We offer 30 day returns on all our products if you receive it and change your mind or if the products are faulty.

Our Sonic Toothbrush 2.0 comes with a risk-free 30 day trial - if you are not entirely satisfied with your product simply return it to Advanced Whitening for a refund.
Track your order

We know you'll be anxious to receive your teeth whitening goodies, so all orders come with a handy tracking code so you can stalk your parcel to your heart's content.