Dentist-backed, high-performing,
advanced oral care

. Scientifically proven and designed to deliver instant, long-lasting results.
Rated

4.9/5

⭐⭐⭐⭐⭐ based on

1,000+

reviews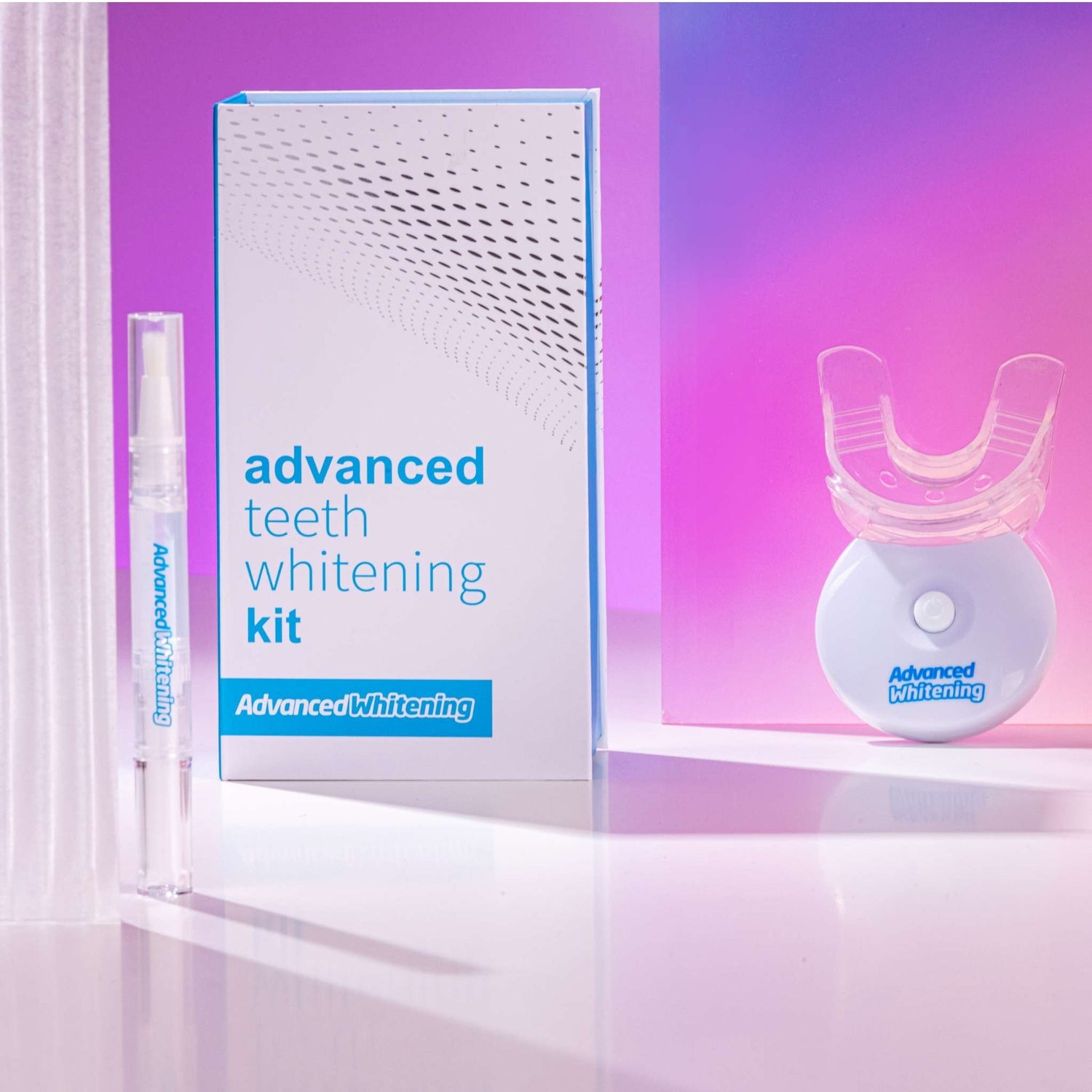 The award-winning whitener that started it all
Fact: Dentists worldwide choose peroxide-based whitening formulas to achieve safe and effective teeth whitening results.
Our Advanced Kit contains a proprietary, dental-grade formula and is designed to deliver instant results.
Bonus: It comes with 6 months worth of gel.
Shop the Kit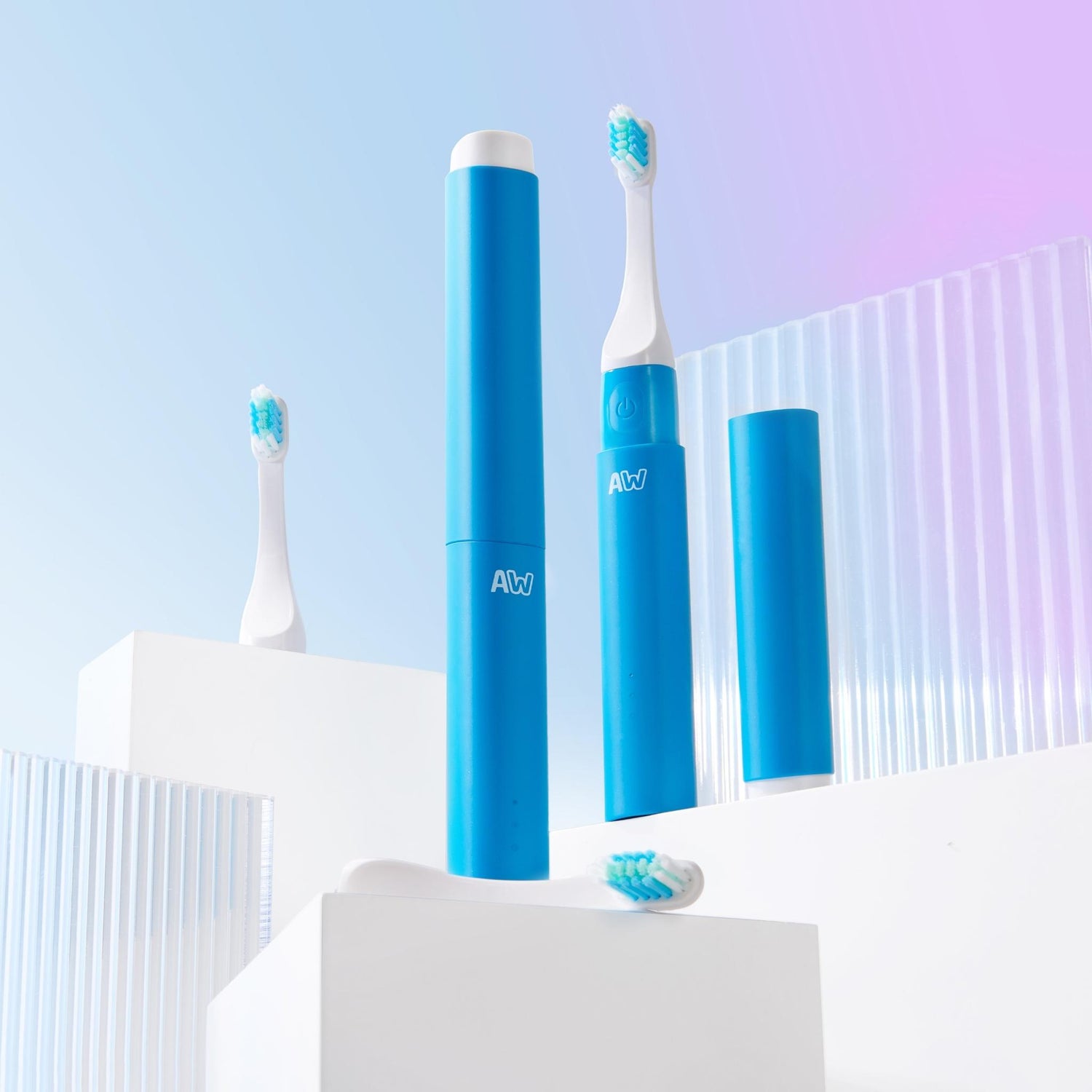 Refresh your oral care routine
Overall health starts with your mouth.
Say goodbye to charging docks and bulky adaptors - the all-new Sonic Toothbrush 2.0 will give you whiter teeth, fresher breath and a healthier, happier mouth.
Treat your mouth
Shop bundles: Save up to 70% off
View all
Collapsible content
Are you tired of feeling self-conscious about your yellowed or stained teeth?

Want to achieve a sparkling white smile without expensive and time-consuming trips to the dentist? Look no further! Our at-home Advanced Teeth Whitening Kit offers a convenient and effective solution for achieving the Hollywood-worthy smile you've always wanted.

Our powerful whitening gel, which is specially formulated to target years of discoloration and stains, is easy to use in the comfort of your own home. The Kit comes with everything you need for a complete whitening treatment, including detailed instructions for optimal results.
Our Advanced Teeth Whitening Kit is also safe for use and gentle on your teeth and gums

You can trust that you'll be getting professional-grade results without the need for any messy trays or discomfort.
Don't let stained and yellowed teeth hold you back from feeling confident in your smile

With our Advanced Teeth Whitening Kit, you'll be able to turn heads and make a lasting impression. Order now and start seeing results in as little as one treatment. Get the sparkling white smile you deserve today!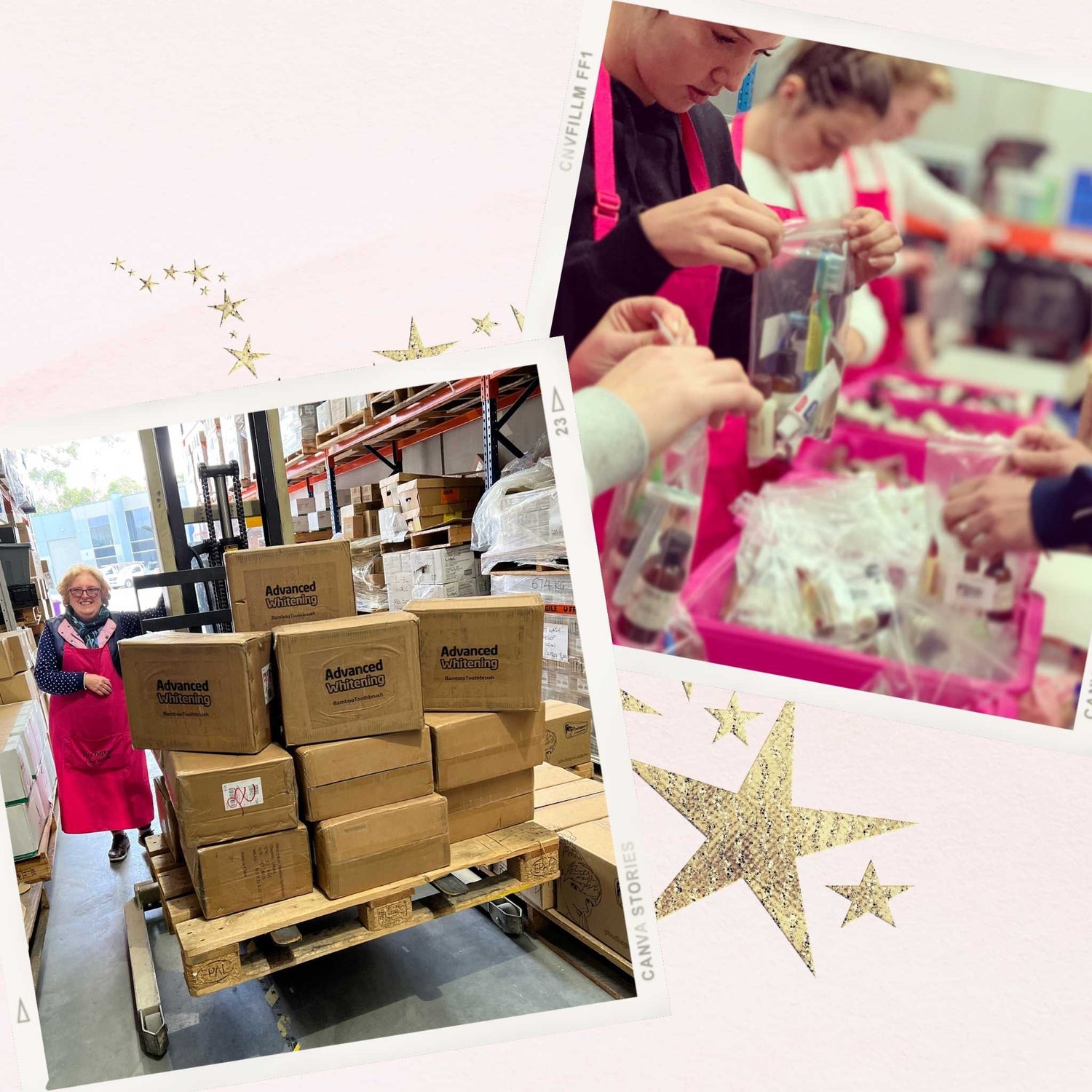 1 in 3 Australians are facing hygiene poverty
We're on a mission to change that.
Health starts with good oral hygiene. This is why we've partnered with Pinchapoo and are donating thousands of toothbrushes every year to Aussies in need.
Collapsible content
The original and the best

Brighter & whiter teeth with no sensitivity

We've tested and perfected the hands-down, best at-home teeth whitening formula for a smile that can't be beat (and believe us, we've checked!).

Advanced Whitening's products are the real deal, no gimmicks. We'll give you undeniable results from the first application.
DIY teeth whitening products you can trust

We get it. Your teeth are important to you, so you need to trust what you're putting on them.

Well, rest easy. Advanced Whitening uses advanced (see what we did there?!) technology to develop the most effective, safe, and easy-to-use teeth whitening products on the market. All our whitening gels are manufactured in the US, (in ISO-9000 compliant facilities, if you want to get technical) under the strictest quality control, which means you can be confident in the products you're using on your teeth.

Order your Advanced Teeth Whitening Kit today and we'll have you grinning from ear to ear.
Does at-home teeth whitening actually work?

It sure does. Our dental grade gel provides incredible results - most of our customers can see a visible difference immediately after the first application! The active whitening ingredient in our gel is 6% hydrogen peroxide, which is the highest percentage peroxide allowed in DIY teeth whitening in Australia.
Save on going to the dentist

Going to the dentist isn't cheap, but for those of us who love to have pearly white teeth it may seem like a regular visit for teeth whitening is a necessity. Well it's not. With Advanced Whitening's at home teeth whitening kit and dentist-approved sonic toothbrushes, you can achieve a brilliant toothy grin from your couch, all for a lot less than a dentist visit and without the hassle. Why not give yourself a stunning smile from the comfort of your own home?

Our great range of industry leading products, like our Teeth Whitening Pen, Advanced Teeth Whitening Kit, and our all new Sonic Toothbrush 2.0, means there's an Advanced Whitening solution for every Australian. To ensure you find the right solution for your teeth, browse through out complete range, we'll have a product that's perfect for you.
Want to know more?

Not sure whether Advanced Whitening is right for you, or have a question for us? Have a read of our FAQs, which tackle the most commonly asked questions about the Advanced Whitening products and teeth whitening in general.