Your mouth is the foundation of your health, but there are so many nasty ingredients out there.
Our products are made with safe and effective ingredients that will enhance your overall health - not just your mouth.
Hydrogen peroxide

The active whitening ingredient used in dental practices and is considered the gold standard in teeth whitening.

Hydroxyapatite

Helps rebuild the protective layer of your teeth, and replaces lost minerals from the tooth surface.

Activated charcoal

Highly porous and absorbent, activated charcoal works its black magic to remove impurities, odours and signs of that coffee habit.
Aloe vera

Soothes, heals and promotes a healthy mouth.

Chamomile extract

Helps sooth gums and reduce irritation.

Tea tree oil

With anti bacterial, antifungal and antiviral properties, tea tree oil helps protect the gums against inflammation and disease.
Peppermint oil

Peppermint oil is not only antibacterial and antiviral, it's responsible for our delicious, minty-fresh flavour.

Sodium bicarbonate

This teeth-whitening ingredient and pantry staple removes stains, fast, and also helps eradicate bad breath

Fluoride

Fluoride helps to remineralise your tooth enamel, which can prevent cavities and reverse early signs of tooth decay.
Pomegranate extract

Recent studies demonstrate that pomegranates can support oral health and is a successful remedy for strengthening gums and fastening loose teeth.

Potassium citrate

Helps relieve pre-existing sensitivity, and provides long-term protection from external stimuli that cause discomfort.

Coconut oil

Helping to kill harmful bacteria, coconut oil reduces plaque, helps prevent cavities and promotes healthy gums.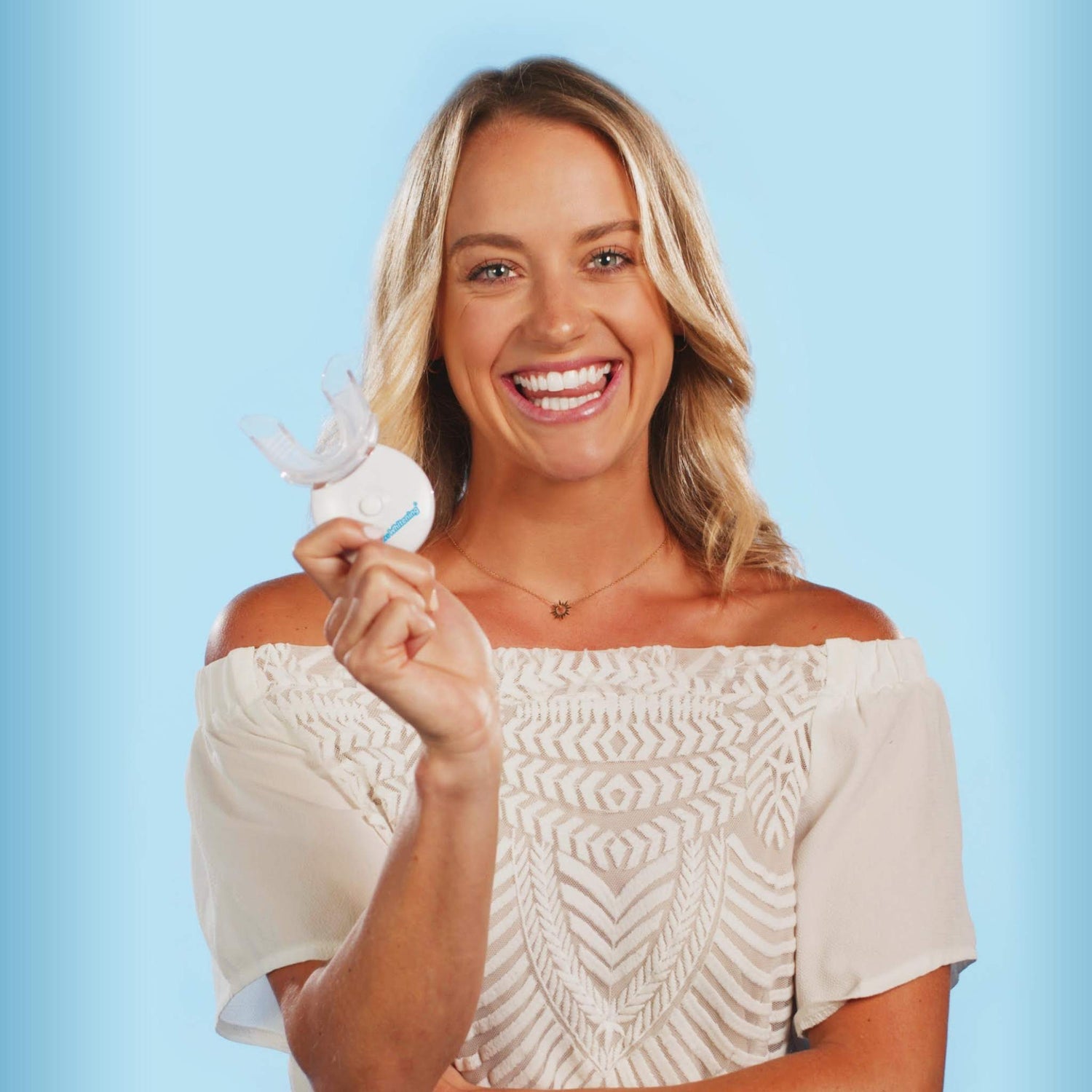 Just the good stuff
You won't find parabens, GMOs, artificial flavours or cheap fillers in our products and we never test on animals.
You'll also get 3 x more applications than other brands.
Find out why we're better
Look & feel good every. single. day.