The original, dentist backed formula
Specially formulated ingredients

Hydrogen peroxide is a safe, fast-acting ingredient that's used by dentists worldwide, and is perfect for achieving instant teeth whitening results at home. Over the past ten years and a bunch of product tweaks, we've created the perfect, fuss-free formula to give you sparkling teeth.

Fast results and visibly whiter

The LED blue spectrum light activates the peroxide and accelerates the whitening process so you'll see initial results in the first application and amazing results after just five days.

No harmful chemicals or testing on animals

Our ingredients have been specially formulated and manufactured in certified facilities and with dentist-approved and tested ingredients.

We're proud to offer a gel that is vegan, certified kosher and is not tested on animals.

No sensitivity

Many people experience no sensitivity at all using our whitening Kits. We use a safe concentration of 6% hydrogen peroxide - proven to be the most effective way to whiten teeth without damaging the enamel.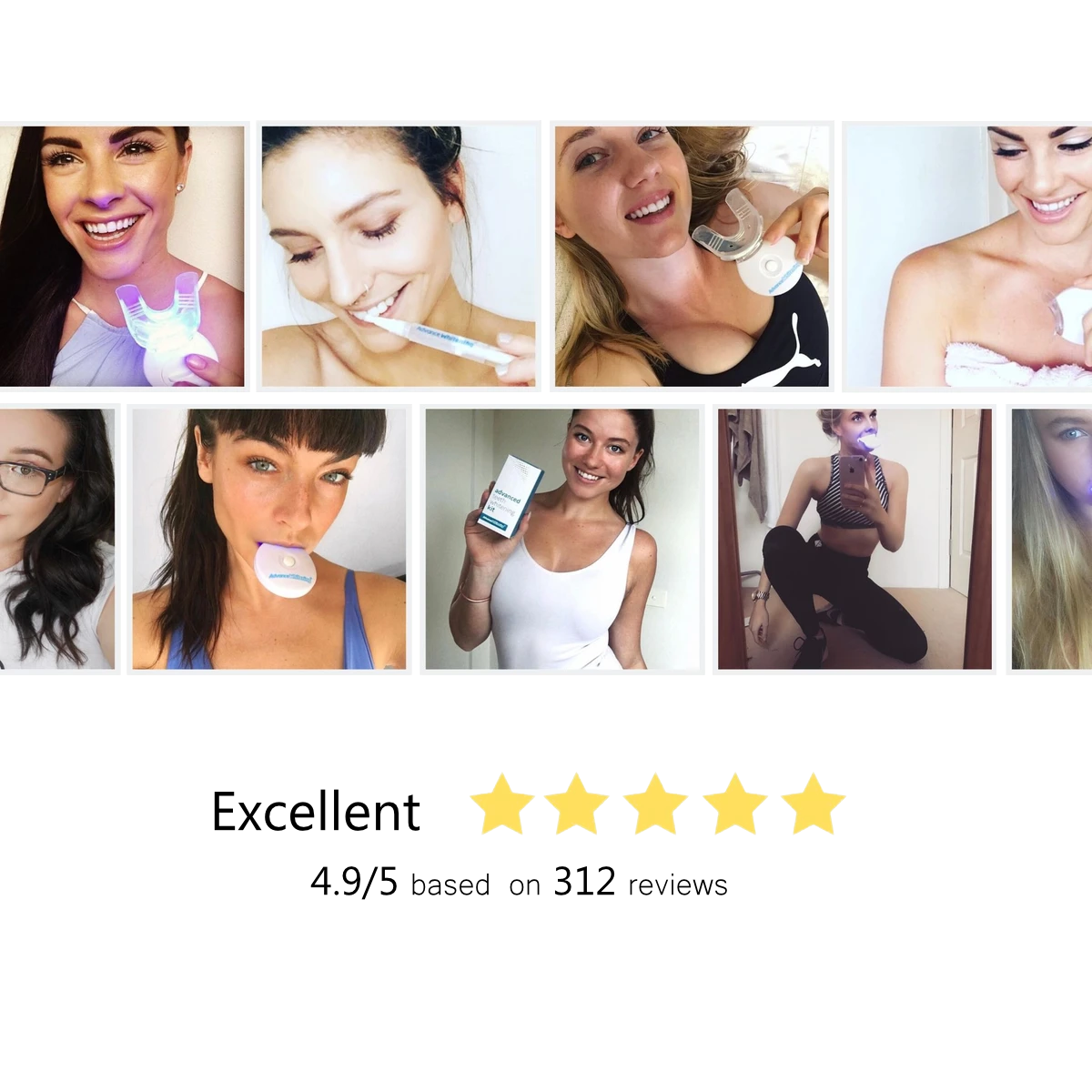 Thousands of happy customers
"Thank you Advanced Whitening. I'm thrilled with the difference you've made to my teeth and smile." B Watson
"Fast and pain free. I'm really happy with the results." M Carroll
Read more reviews