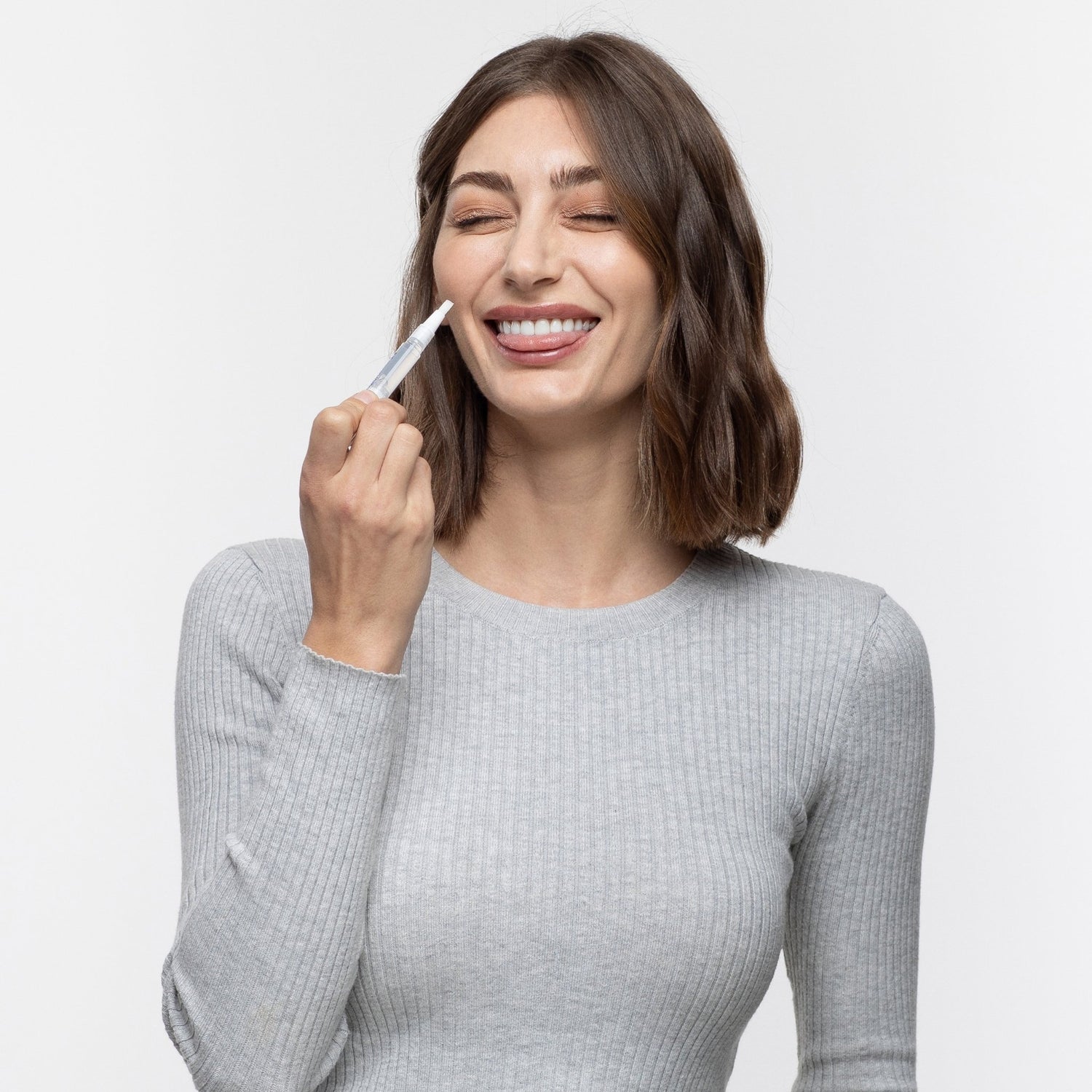 Apply the whitening gel
Twist and go! Our easy-to-use, pre-loaded teeth whitening pens eliminate the wastage and mess associated with gel syringes. Just twist pen at the bottom until gel appears, then brush evenly onto your teeth.

Bonus tip: For an extra-deep clean, brush teeth before whitening with the AW Sonic Toothbrush 2.0 and Charcoal Toothpaste!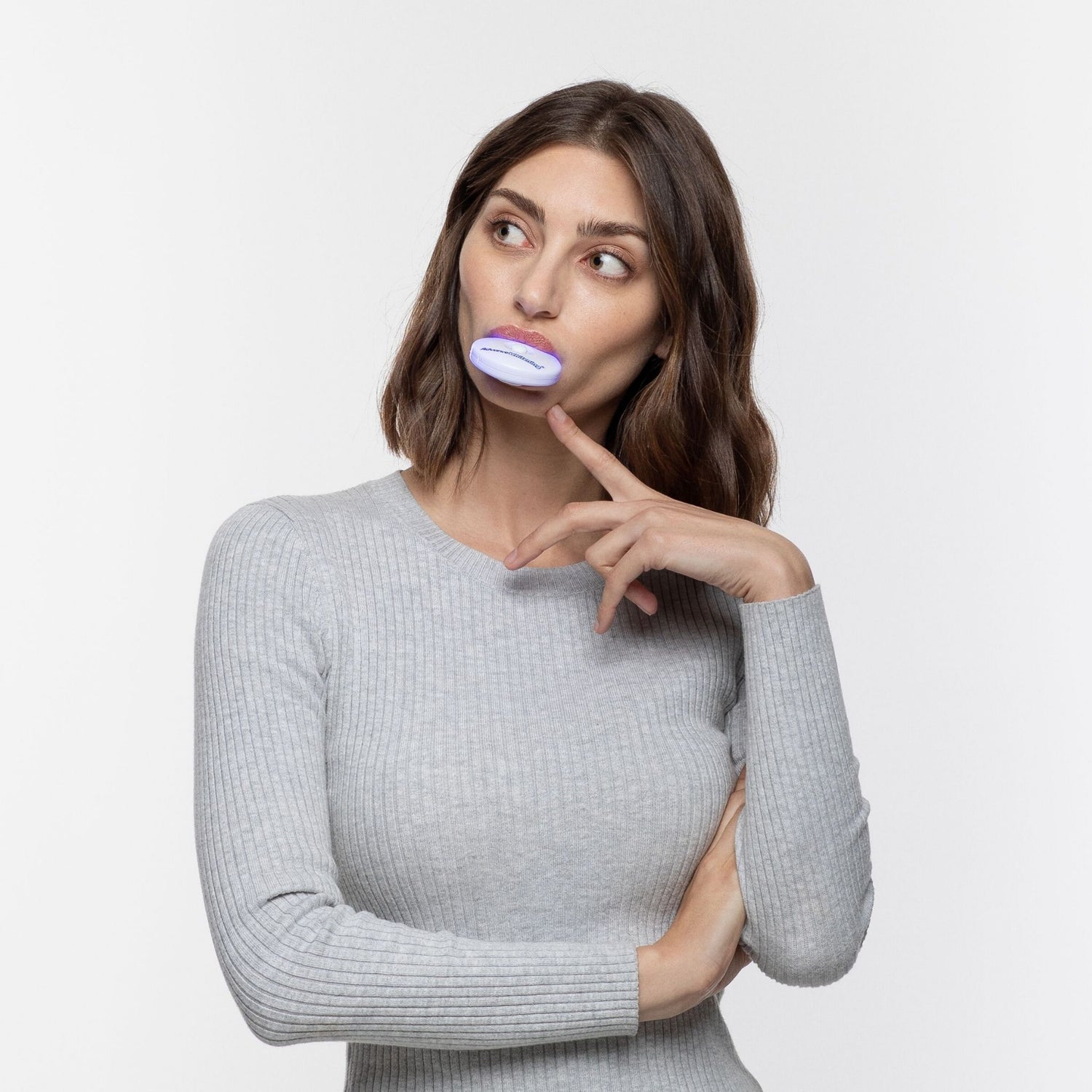 Activate with the LED light
Pop in your mouthguard and switch on the light. Now's your chance to take some 'me time'.
Chill out with Netflix, update your dog's Insta, or read a good ol' fashioned book. Well, maybe just a chapter since you haven't got long…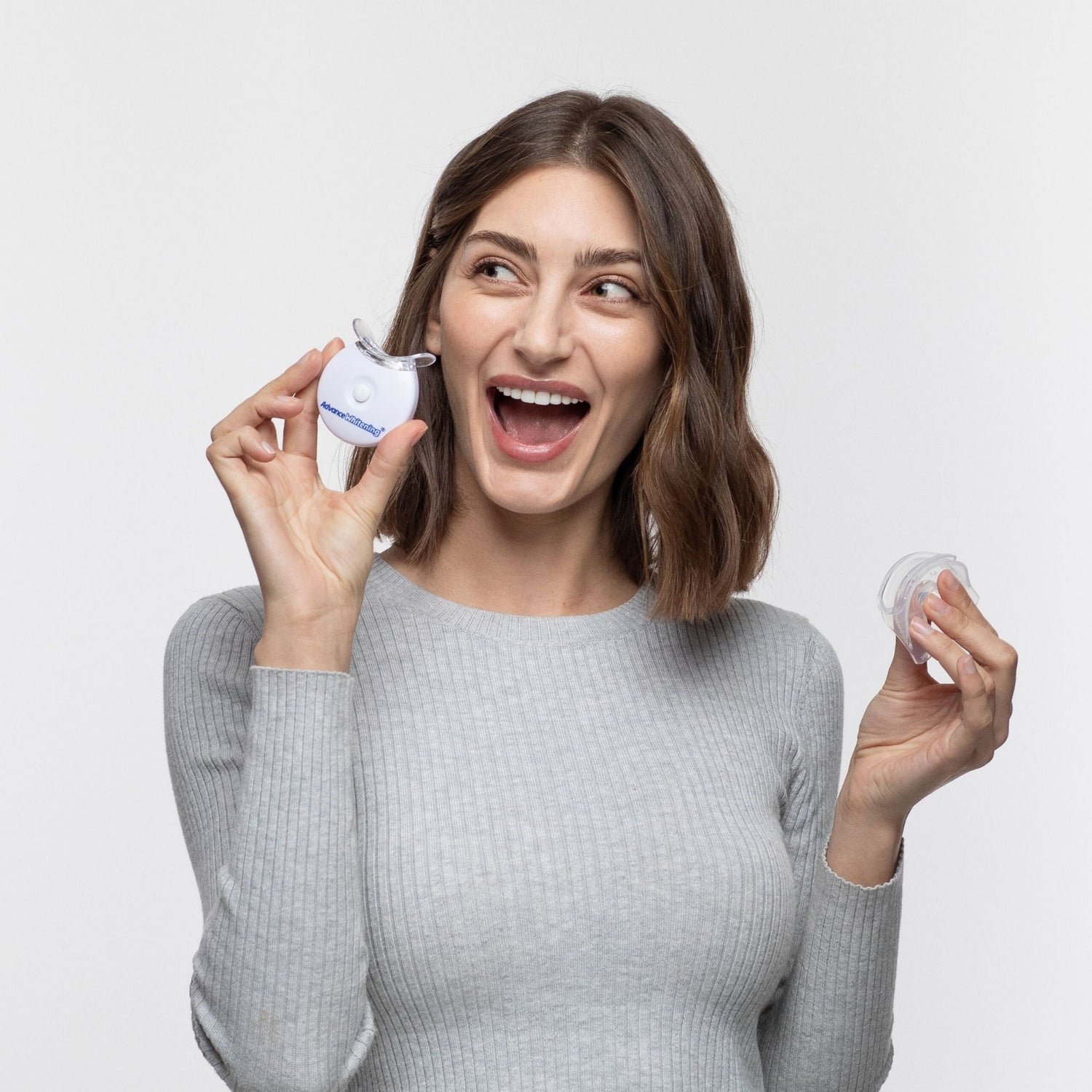 Flash your pearly whites
After 10 minutes the light will automatically switch off. This is your cue to rinse out your mouth and admire your brighter, whiter smile!
Repeat daily for 5 days to reveal teeth up to 12 shades whiter 😄.